ILIAS is versatile
Course management, learning modules, tests and assessments, portfolios, surveys, wikis and blogs are at the tip of your fingers with ILIAS, making it the ideal all-in-one e-learning solution.
ILIAS is open-source
You will never have to pay a license fee to use ILIAS. Should you have any special requirements, our official service providers can help you implement them. A voluntary membership in the ILIAS Society is inexpensive and allows you to directly influence the development process of ILIAS.
ILIAS belongs to you
Change the way it looks, implement your learning scenarios, integrate it with your website or intranet. Activate only the modules you actually need and give each of your users the authoring and use permissions that are right for them.
ILIAS is reliable
In development since 1998, ILIAS is supported by 12 premium partners and more than 40 institutional society members. Worldwide there are thousands of active ILIAS installations with millions of users.
ILIAS conforms to standards
SCORM 1.2 and SCORM 2004 learning modules. LOM metadata. IMS QTI tests and assessments. XML, CSV and Excel exports of your data. IMS LTI to integrate external applications. Once installed, ILIAS simply runs in your browser. No extra software is needed – not for trainers, learners or assistants.
ILIAS fulfils your requirements
100 or 100,000 users. Use on desktop or mobile devices. Use it as a simple course player, as a complex authoring tool, as a full-fledged collaboration platform – or as any combination that suits your needs!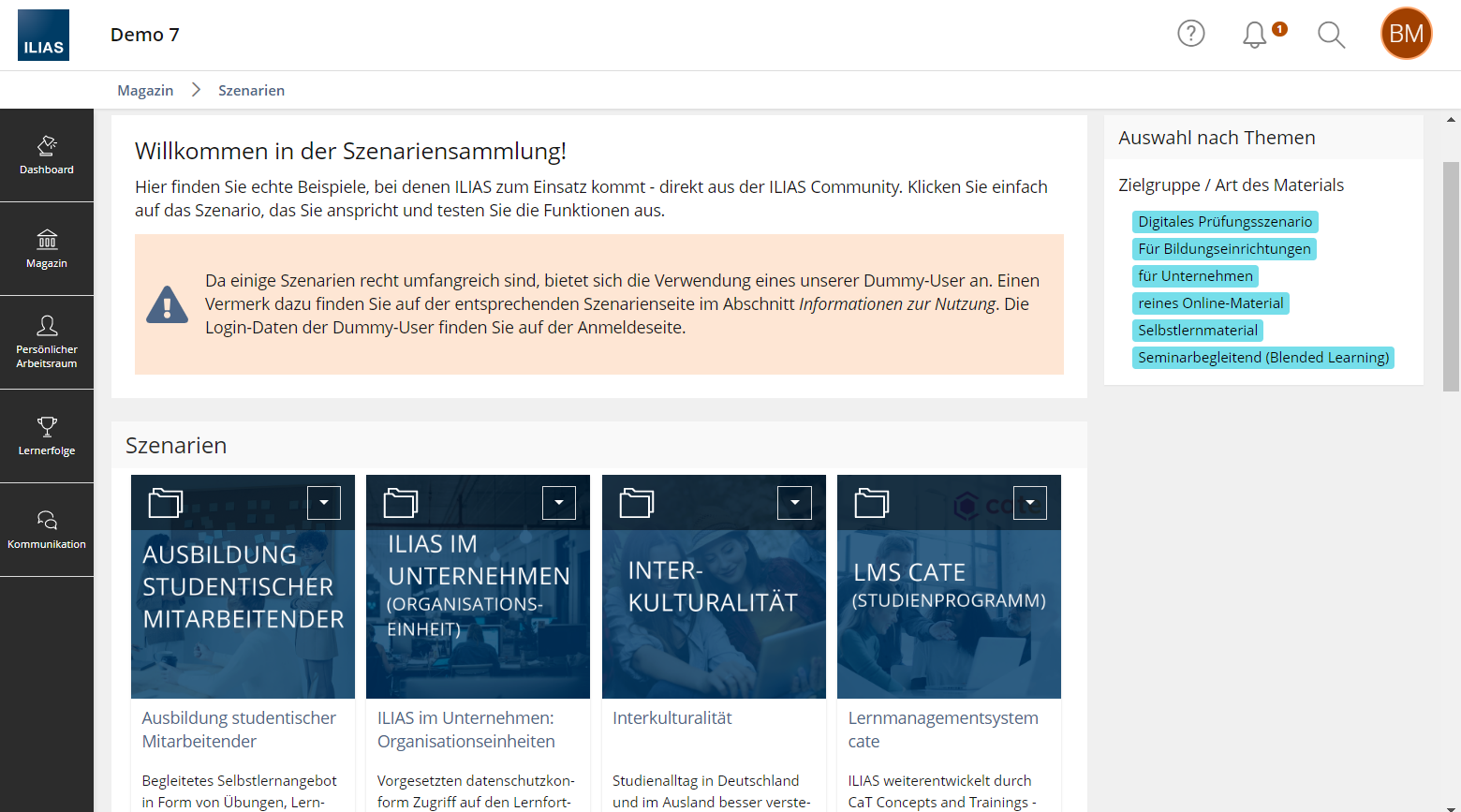 Test the most current version of ILIAS on our Demo Installation! (Please note that the demo is currently only available in German. An English translation is in preparation.)